What Should You Look for When Buying a Travel Trailer?
Your first big task in this decision-making process will be to determine exactly what you need and desire out of your new-to-you camper.
Keep in mind that needs and desires are different and should be treated as such. Needs are going to be features that keep you healthy, comfortable, and safe during your outdoor adventures, and should weigh heavier in your decision making than desires.
Desires are the luxurious features that turn a camping adventure into a glamping adventure. These will be things like microwaves, heated seats, and Bluetooth speakers. Features that are not crucial to the functionality of the camper but are certainly nice to have if you are willing to afford them.
It almost goes without saying that desires should be compromised before needs if a good deal on the right rig comes up.
In another article that I wrote about pre-purchase inspections on used RVs, I briefly talked about what to know before meeting up with the seller of a camper. The questions I suggested people ask themselves in order to figure out exactly what they need out of an RV were:
Where will you be spending the majority of your time in your RV?
How much time will you spend in your camper during the day?
What will your propane usage look like?
Will you be hosting friends or family in your camper?
What kind of roads will you be driving your RV on?
Give these questions some thought in order to have a clearer picture of what your needs will be while traveling in your camper.
Alright, now let's dive into the pros and cons of buying new or used RVs.
Pros of Buying a New Travel Trailer
Buying a new travel trailer is going to have perks that you will never get buying used. Some of these parks have more to do with your mental state and general peace of mind, while others are more tangible and relate to the financial investment in your camper.
Warranty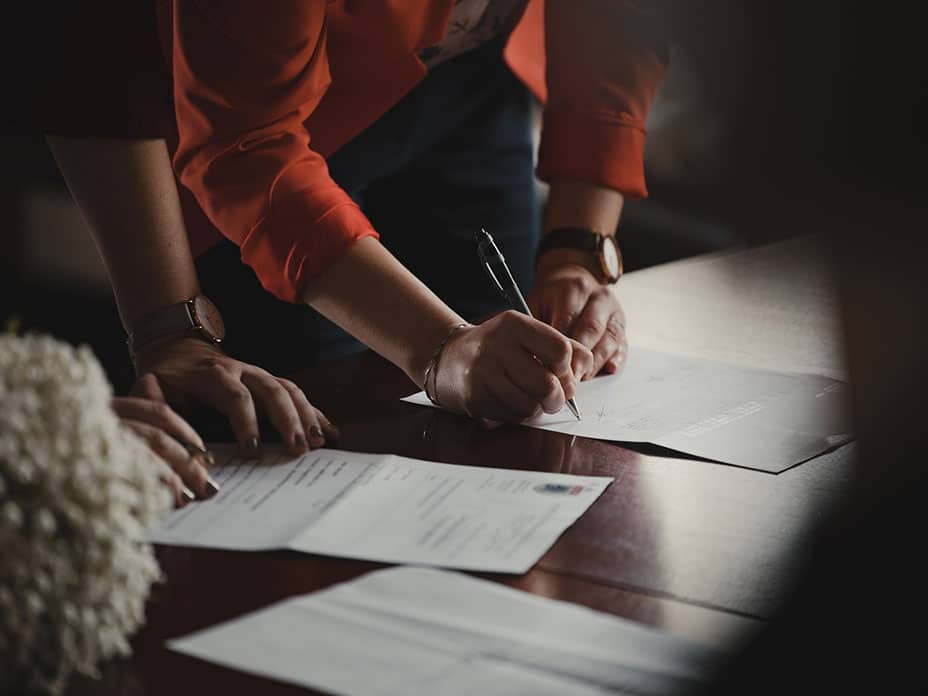 New RVs come with sweet dealership warranties. In the event that an appliance in your new travel trailer reveals itself to be faulty, drive it back to the dealership and they will take care of the problem, free of charge.
For many, warranties are the biggest factor in their decision to buy new. Oftentimes people opt to buy an extended warranty on their rig, which keeps their camper under warranty for up to two to three years.
Modern Amenities
Modern rigs will have all of the modern amenities. The exterior will feature the newest models of awnings, windows, and appliances, so you know that the most recent technologies are protecting you from the elements.
The interior of a new RV will follow modern designs and have plush features not found in older models. Good luck finding an 80's model RV with a surround-sound Bluetooth stereo and a microwave in the kitchen.
These days even smaller travel trailers like this off-road teardrop trailer can oftentimes come stock with a fridge unit and internal speakers.
Dealership Financing
If you are on the lower end of the budget spectrum, you probably won't need to finance your new toy. But if you are hoping to pick up a new diesel pusher with all the add-ons, you'll be looking at a hefty bill and likely want to finance.
Almost all RV dealerships offer in-house financing and will let you drive off the lot in your new rig after paying a small down payment.
Peace of Mind
There is undeniable peace of mind that comes with buying something new, especially a vehicle. A new RV will have that nice new-car smell, and flawless upholstery, and its appliances will be spotless and unused.
By buying new, you know that your camper will have modern technologies and that they were installed by certified technicians meeting strict industry standards. DIY wiring jobs can be scary and should be regarded with caution.
For some, the comfort associated with knowing they are the first to inhabit space is invaluable. If that comfort sounds relieving to you, you'll probably want to go the new route.
Cons of Buying a New Travel Trailer
Things aren't guaranteed to be all sunshine and rainbows if you opt to buy a new RV. There are several possible situations to be aware of before pulling the trigger on the purchase of a brand-new travel trailer.
Cost
New travel trailers are exceptionally expensive compared to their used counterparts. These costs are what lead a lot of people to need financing in order to buy their new camper.
Not only will you be paying top-dollar for your new rig, but you will almost immediately struggle to get a return on your investment should you decide to sell within the first few years.
Depreciation
The same laws that govern the prices of new and used cars also reign in the world of campers. The instant you drive off the lot in your new RV it could depreciate by up to 20%. This means if you paid a cool $100,000 for a brand-new RV, it will only be worth around $80,000 as soon as you drive it home.
Depreciation can be a killer to an investment in a rig. If you plan on buying new and holding on to it for the next 15-20 years, you won't have to worry about depreciation as much. But if you are buying an RV and think you might want to sell within a few years, I think it is a wiser financial investment to buy used.
Might Be a Lemon
No one wants to end up with a lemon.
Sometimes new rigs come with a series of flaws from the manufacturer that end up needing costly and time-consuming repairs. While the warranty on your new trailer should cover the financial side of these repairs, you'll still be faced with the inconvenience of needing to bring it into the shop all the time.
This could become extremely annoying, because you bought your new RV for adventuring, not for repair.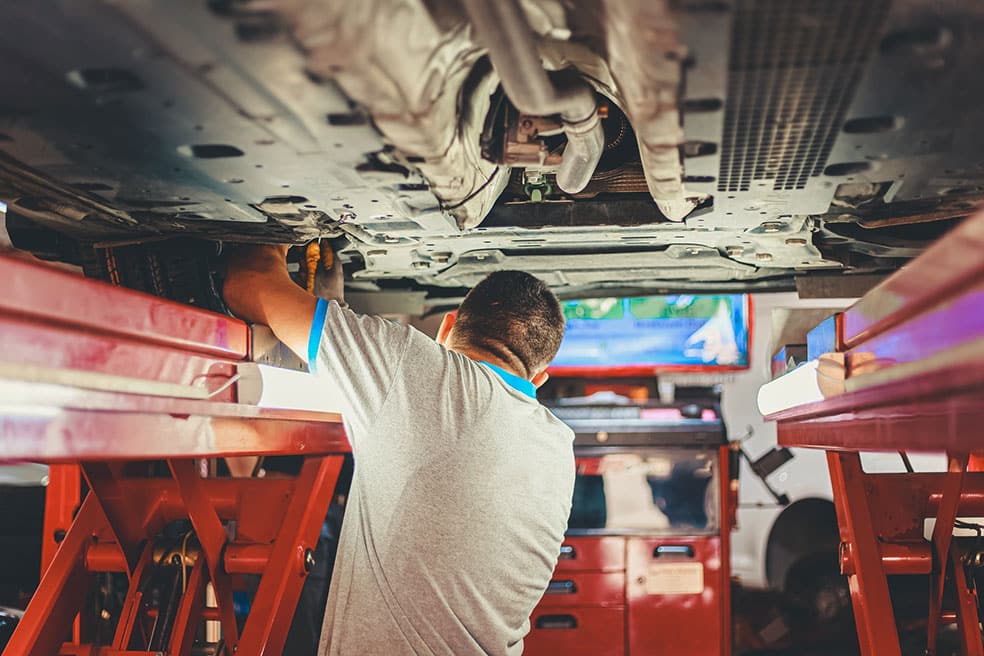 Hard to Justify DIY Modifications
When staring at the impeccable, brand-new interior of your travel trailer, it can be hard to imagine drilling or cutting into anything in order to pursue DIY modifications. This isn't going to be a problem for everybody, as most people buying a new rig aren't the types to pursue big DIY projects anyway.
But, if you know you are the type to want to customize your new toy, it might be worth buying a used RV. Even if done properly, DIY modifications will depreciate your rig's value to buyers who are looking for virgin trailers.
Pros of Buying a Used Travel Trailer
Costs of new RVs have been higher than normal ever since the onset of Covid-19. While trend forecasters predict a drop in prices before too long until that happens many people are going to be sticking to the used RV market.
Cost isn't the only factor driving people towards used RVs. There are a number of reasons why some lifelong RVers would never dream of buying a new camper.
Cost
The absolute biggest perk that will come with buying a used RV is going to be the amount of money you will save compared to buying a new one. New RVs tend to be extremely expensive. Even when the buyer of a new RV haggles like a true pro, the purchase price usually comes out to be many thousands or even hundreds of thousands of dollars more than a used camper can be bought.
When buying a used RV, you have a much broader spectrum of budgets you can play around with and you can negotiate the price too.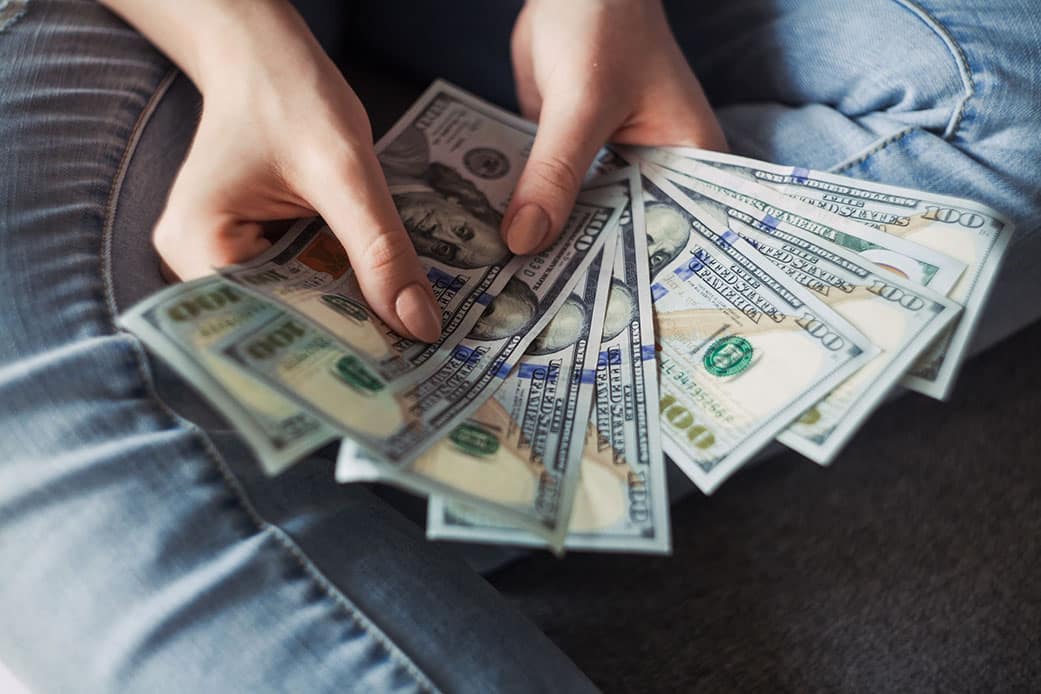 If you have experience as a builder or you are a confident do-it-yourselfer, there is potential for you to buy a very cheap, run-down camper and refurbish it back to its former glory. Even with the cost of materials for renovations and repairs, there's a decent chance you'll still pay less in the long run AND your camper will have sweet customizations that no other rig on the road will have.
I've also heard stories of people who aren't interested in a lengthy refurbishing process and would rather buy an RV that is essentially new but for used RV prices.
To do this, they rigorously scan classified ads and used RV lots until they find the perfect rig: only a couple of years old, in fantastic condition, the same or nearly the same model they are looking for, and a fraction of the price of the same unit new.
In one instance, I heard of a couple saving almost $25k on the exact RV they were looking for and it was in such great condition it could have been considered new.
DIY Friendly
For those of you eager to roll up your sleeves and do some work, you'll certainly want to buy a used RV. An old travel trailer can be the blank canvas that dreams are made of. You'll be able to design every element of your camper space and have full reign over layout, color schemes, what appliances are installed, and how elegant or modest the interior is.
This factor is the reason I will be buying used when I purchase my next RV. I live for these types of projects and get immense personal satisfaction out of the process of refurbishing and customizing a living space.
Fewer Manufacturer Defects
Usually, by the time a camper is being sold in the used RV market, enough time has passed since the initial sale that all the kinks have been worked out. New campers generally have a laundry list of small repairs that need addressing in the first couple of years on the road.
While these repairs are typically not serious ordeals, it's still no fun taking your rig into the shop every few months. Buying used will eliminate that hassle and let you start adventuring in your new toy sooner.
Reduced Depreciation
Everyone likes a good investment. It's way easier to dish out a large sum of money when you know that you'll be able to get most, if not all of that money back later.
A used RV is going to retain more of its value for significantly longer because the first owner took on the financial burden of depreciation. In some cases, depending upon fluctuations in the market, you could even end up making a small profit off the sale of a used RV.
Low Insurance Costs
Insurance policies for new campers are not cheap. You'll always be paying a premium for insurance when you own a new or almost new camper.
Used RVs on the other hand, have low insurance costs and you will almost certainly end up saving money in the long run.
Cons of Buying Used
While it seems most full-time RV dwellers opt for buying used, doing so is not without risks and drawbacks.
Hidden Issues
If the previous owner of the used travel trailer you just purchased didn't fully disclose all the damages and necessary repairs, you could end up having to front a nasty bill. I don't hear these kinds of stories very often, but that doesn't mean it doesn't happen.
Even if the rig you are checking out is perfect in every way, if the previous owners seem untrustworthy, keep looking.
Once again, I'm going to suggest you give my article on pre-purchase inspections a thorough read so you don't end up with a lemon.
Shorter Lifespan
Although this isn't a huge concern for most people, a used RV is going to have a shorter overall lifespan than a new RV.
You might get a good 15-20 years of fun and adventures with a new rig. With a used RV, depending upon its age and condition when you bought it, it might only survive 5-10 years before needing serious repairs.
No Dealership Warranty
You won't be offered a dealership warranty in a private sale. If this is a deal breaker for you, look into purchasing an extended factory warranty for a used RV. This way you'd be saving money by buying used, and still get the peace of mind of a warranty.
Financing
Another offer you won't get from a private seller will be for in-house financing. Not to worry though, local credit unions offer personal loans with much better interest rates than you will find at a dealership.
---
When faced with a question like, "Should I buy a new or used travel trailer?", sometimes simple pros and cons list is the best way to organize your thoughts. I hope it was helpful to read my take on the matter.
I tried to be as objective as possible when writing this article because, in reality, I do have a strong opinion on whether to buy a used or new RV.
I will always buy used. This route works for me because I am generally very frugal, have trust that people and the universe aren't trying to screw me over, and have a decade of experience as a builder and RV technician.
Read on to hear some elaborations on things to consider if you chose the pre-owned route.
Are Old RVs Worth Buying?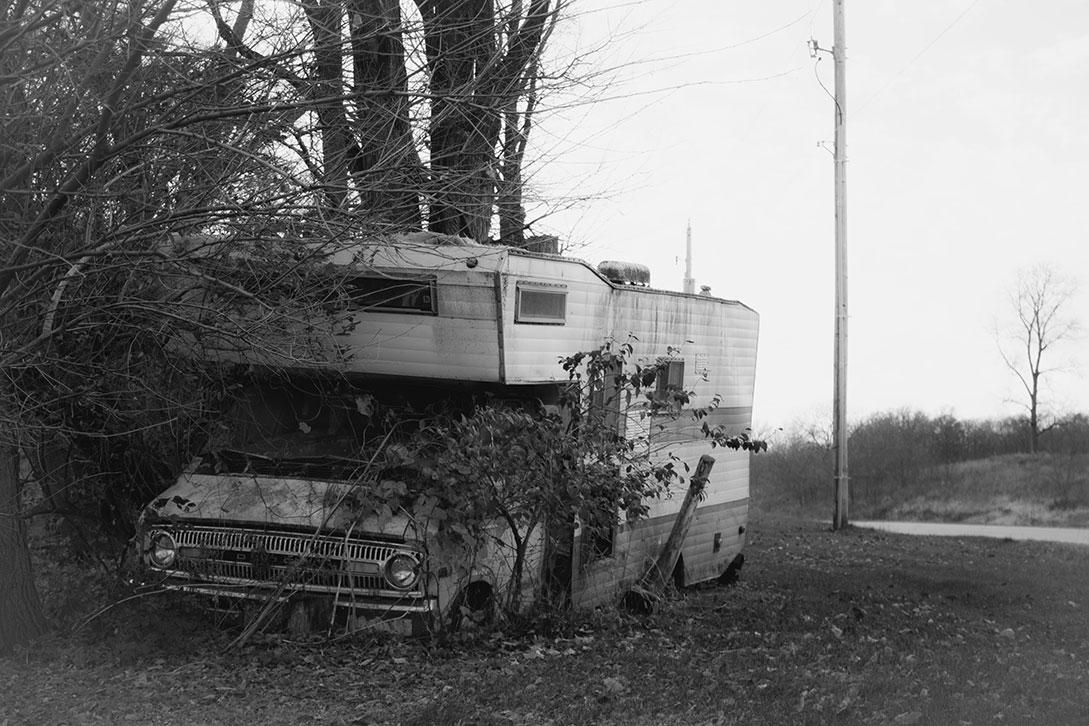 In my mind, a pre-owned RV and an old RV are not the same. A previously owned camper can still be very young, hardly used, and seem new if the previous owners treated it well. An old RV on the other hand is a camper that was manufactured 10-15+ years ago. Some people would consider anything made before 2010 as "old", but to me, the cutoff is the year 2000.
Old RV's are definitely worth buying. As long as you have the enthusiasm, stamina, and budget for a potentially long refurbishing process, there is no reason why an old RV can't be polished into a cozy adventure rig.
How Old of An RV Should I Buy?
If you wish to refurbish a travel trailer but want to avoid a potential nightmare of a project, I suggest looking for a camper that was manufactured between 1990 and 2005. Anything older than that and you risk severe rust and critter damage.
With that said, with some grit and elbow grease, anything can be stripped down to the shell and chassis and be built back up. So don't be afraid of buying that dream 1970's camper you've always wanted.
Final Advice
I advise people to be bold and buy used.
The money saved by buying a used RV will always outweigh the drawbacks, and in my opinion, it's way cooler to tow a sweet retro trailer than haul around something fancy and new.
But do what feels best for you! Buying a travel trailer will be a big investment, either way, so only put your money towards the rig that feels right, regardless of its age or history.