How is the RV Industry Outlook today?
The demand for RVs and travel trailers in this new era
For a while now, demand has continued to skyrocket and gone off the charts. It has come to the point where dealers have begun to measure the age of their inventories not just in months, weeks, or even days, but in mere hours.
To give you an idea of what things have been like, take this scenario from an RV dealer in the US. The dealership walks into the month of April with just 34 units in stock and zeroes pending deals. They have nothing financed and with a wide open inventory. At the end of the month, guess what, they still managed over a hundred deals closed!
In May, they start the month with about 14 open RVs. To say that things are selling on arrival is no understatement at all. In fact, it's getting to the point where we see RVs and travel trailers sell within an hour or two of a listing going live.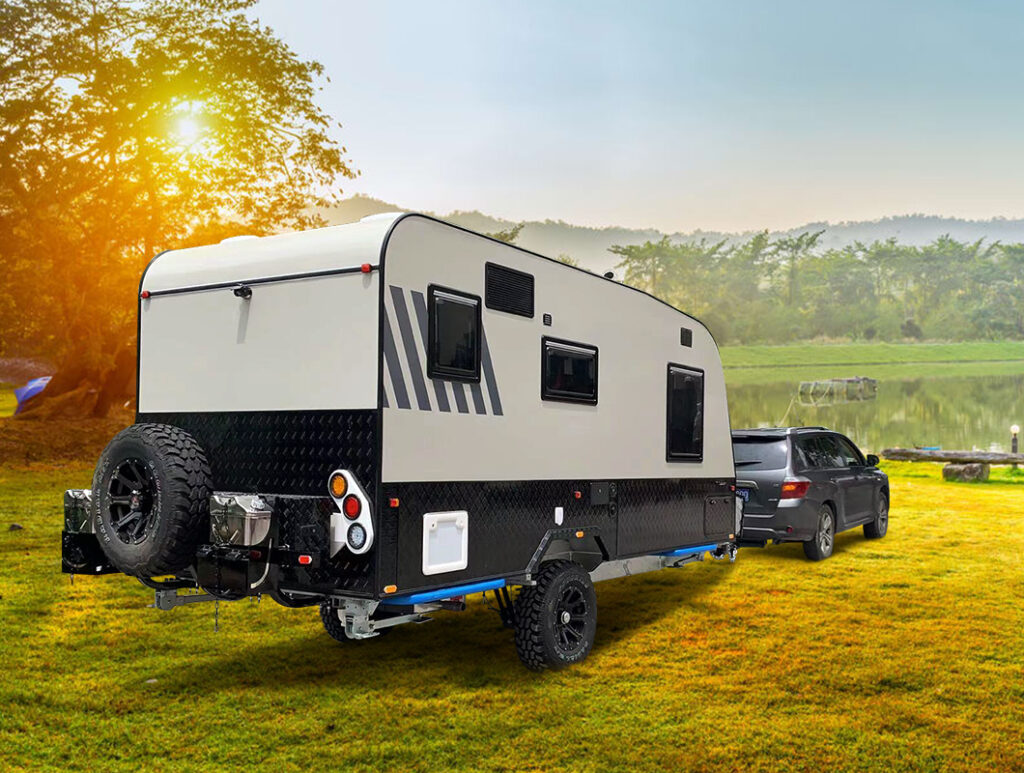 Now, we see lesser and lesser inventory available every day on dealer grounds. Plus, more and more people turning to personal orders or retail sold units. These result in the total number of retail orders in manufacturer backlogs like ours being at a record all-time high.
In fact, to tell you the truth from a manufacturer's perspective, there have never been so many orders as right now. These, are from dealers, and in turn, from their pre-sold customers. There's never been anything like it. The tricky thing is that this means your retail orders get built before almost any dealership stock orders get built. This is pushing back dealer stock more and is causing an additional influx of customer ordered units. It's kind of become this crazy, self-fulfilling spiral where it's spun up and starts to spin itself up even faster. More and more of it's happening.
So when do I get my order?
As a result of this influx, dealerships' stocking times are totally unpredictable at this moment. Every day, dealers get somebody asking, "So when do you think you're going to get one of those in?" And well, they cannot answer that to an accurate degree. Any dealership who says, "Yes, we'll definitely have one of those in so and so the amount of time." is most probably just saying something just to give you an answer that you want to hear right now.
The only thing that dealers usually know within roughly a month of time is that if a unit is already scheduled, they are made aware of it. This means that their manufacturer has already laid out a production schedule and that particular unit is going to be in there.
That's the only ability dealers have to predict something. And roughly a month, barring any shortages which are rampant right now, that's the best we can say. Beyond that, it gets trickier to predict anything better coming in.
To give you an idea here's something that dealer a dealer representative has told a retail customer one day. Hey, I'm going to tell you, six months. But I'm telling you that because it's a long enough time frame that you understand that you're going to have to wait a long time for it. But it's also long enough for you to understand that there are a lot of variables that could happen. And I can't guarantee that kind of time frame." Dealerships can't guarantee that, and manufacturers can't guarantee that. And there are no signs yet of that changing anytime soon.
So our conclusion? Allow yourself extra time, don't go making camping trips two weeks from now.
Shortages in stock and in raw materials
We previously briefly mentioned the shortages, which is a word that we've all probably become very familiar with if you've been keeping an eye on what's happening in the RV industry.
Frankly, it's not just the suppliers, it's not just walls, microwaves, foam material, etc. More times than not, we can likely get microwaves or some of the small RV knick-knacks from someone else if demands call for it.
It's actually the raw materials as well that go into making your RVs and travel trailers. It is copper, steel, aluminum, it's wood. It's the main core materials for building RVs, chemicals that make the plastic parts and components, etc. It's these crucial raw materials that have unfortunately come in short supply.
Manufacturers all over the world will tell you the same thing, it's now uncommon to have some kind of shortage in the RV industry, and if need be, we can always have a little bit of an ability to shift from different suppliers of these raw materials from supplier A to B or C, depending on the exact thing that we're talking about. But this year has been a tempest.
There have been so many things that have hit at almost the same time, or overlapped with one another. One instance is the Texas vortex ice storm, which took a lot of the big chemical plants temporarily (hopefully) out of commission. This sort of overlapped with a container shortage issue which slowed down a ton of raw materials, parts & pieces, and appliances getting shipped into the US, shortages on steel, wood, copper, etc. Then, that again weirdly overlapped with something we're pretty sure you haven't missed the whole debacle with the Suez canal getting jammed up a few months back. This slowed down container ships even further.
The increased demand during this pandemic, coupled with these unfortunate overlaps one after another have led to a lot of the shortage in inventory for a while now. We can say that this is also partly because manufacturers are only building two or three days a week right now, under the situation wherein. We're not cranking these things out left and right. We're not overbuilding them. We can't.
And more..
The other thing is last year, for example. RV suppliers and the manufacturers, almost everybody last year predicted more good years. So, in turn, we added infrastructure, and buildings. We added more labor force and factory production facilities. Now, we have all of these resources and amenities, ready and waiting. As soon as something comes in, it gets gobbled immediately.
With demand showing no signs of slowing right now, it doesn't really sound like this situation is going to be changing anytime soon.
Price Increase
Sad to say, all of this perfect storm calamity combo we've mentioned has led to some significant price creeping this year. Actually, price creeping is a nice way to say it, to be perfectly honest. There have been some major price hikes this year. We've already seen about five years' worth of price increases. We'll go as far as to say that we might be going to get a couple more. But luckily, lately, we've also seen some sort of stabilization on the price of lumber and steel. So we're also hoping that we'll reach a level plateau period soon, especially as the seasons change.
Should I purchase now or should I wait for the price to go down?
We have a lot of prospective buyers asking dealers, "Hey, should I go ahead and buy an RV now, or should I wait until this all settles down and pricing goes back down?"
This is an unsurprising question and we wish we had a more concrete answer. Or even a more positive one than we have right now. Of course, please keep in mind that this is just an estimation, albeit from years and years of experience in the RV Industry.
The truth of the matter is, we just don't know that it's going to. We don't think it will. Take for example, the 2009-2010 period. We saw the addition of a fuel surcharge because fuel went up to four bucks a gallon. What happened was that the shipping companies, their drivers, had to absorb their own fuel costs. They just couldn't make a living this way if it continued, so the fuel surcharge happened. But when fuel went back down, and it has stayed down quite a bit, that surcharge never went away. To this day, if you look at some MSRP sheets, you'll find the fuel surcharge. It's never gone away.
The market and that means any industry in the market, not just the RV industry has a habit where pricing doesn't usually go down from the manufacturer's suppliers' end. It tends to only go one way. You don't like it this way, and neither do we. It's not what any of us want. We hope that it doesn't come to pass.
Even then, we also hope that once supply issues and raw material shortages, etc. settle down. For example, when the price of wood comes back down a little bit that will fluctuate. We're hoping that RV pricing just kind of stagnates if not lessened. And we're also hoping that it doesn't come back up for a long time. We hope there's just that level plateau period for a while after that.
Should I purchase now under current marketing conditions?
…or do I wait a little bit? This is usually asked under the presumption that market pricing will decrease. Knowing what you know now, what do you think?
Our answer: If you find the RV that works for you, it's financially doable, and your family wants to go camping, then you should make that happen. You should take that RV and go camping. But if you and your family can wait a few months to a year or two, and you can afford a possible price increase but are willing to hold out for a possible price decrease, that might be a wiser idea. You can make alternative plans while waiting for a favorable change in the market.
How about the used market?
Even used RVs are out of stock. Well, more accurately, especially used RVs, actually.
Here's another scenario, this time, from a used RV dealership: One Saturday, the dealership had six RVs come in, three on trade and three consignments. Two of the listings at the store sold that very day even before the manager could even arrive at the store to record them in their inventory. So our advice, if you see something out there that works for you, chances are it's not going to last long and you might want to jump on that sooner rather than later.
So how about the used market, years from now?
A common follow-up question that dealers get after answering that first question on the status quo right now, is what they think is going to happen in the future of used RVs.
It's understandable that some consumers will have the idea to wait a couple more months, 6 months, or a year or more. The idea is to get a used later model, presumably for a far cheaper price. This isn't a bad idea per se, in fact, this used to be a really good idea if you don't mind waiting for as long as you have to. The thing is, these are different times we're in. Some customers, they've been saying this very same thing for quite a while now.
The thing is, we don't see it happening yet. To be honest, it's not happening yet. We acknowledge that in about a year or two, yes, maybe. Maybe, in two years from now, there's going to be a surge of used RVs and travel trailers out there, when you can get a very late model, very low use and you get a heck of a deal on it.
But we have to say that we don't know for sure and that's something we cannot predict. None of us could have predicted where we are right now from three months ago. There's no way we can predict two years from now. What we can say, though, is if you're not in a hurry to go camping right now, that's a way where you roll the dice, by playing off the late model used market.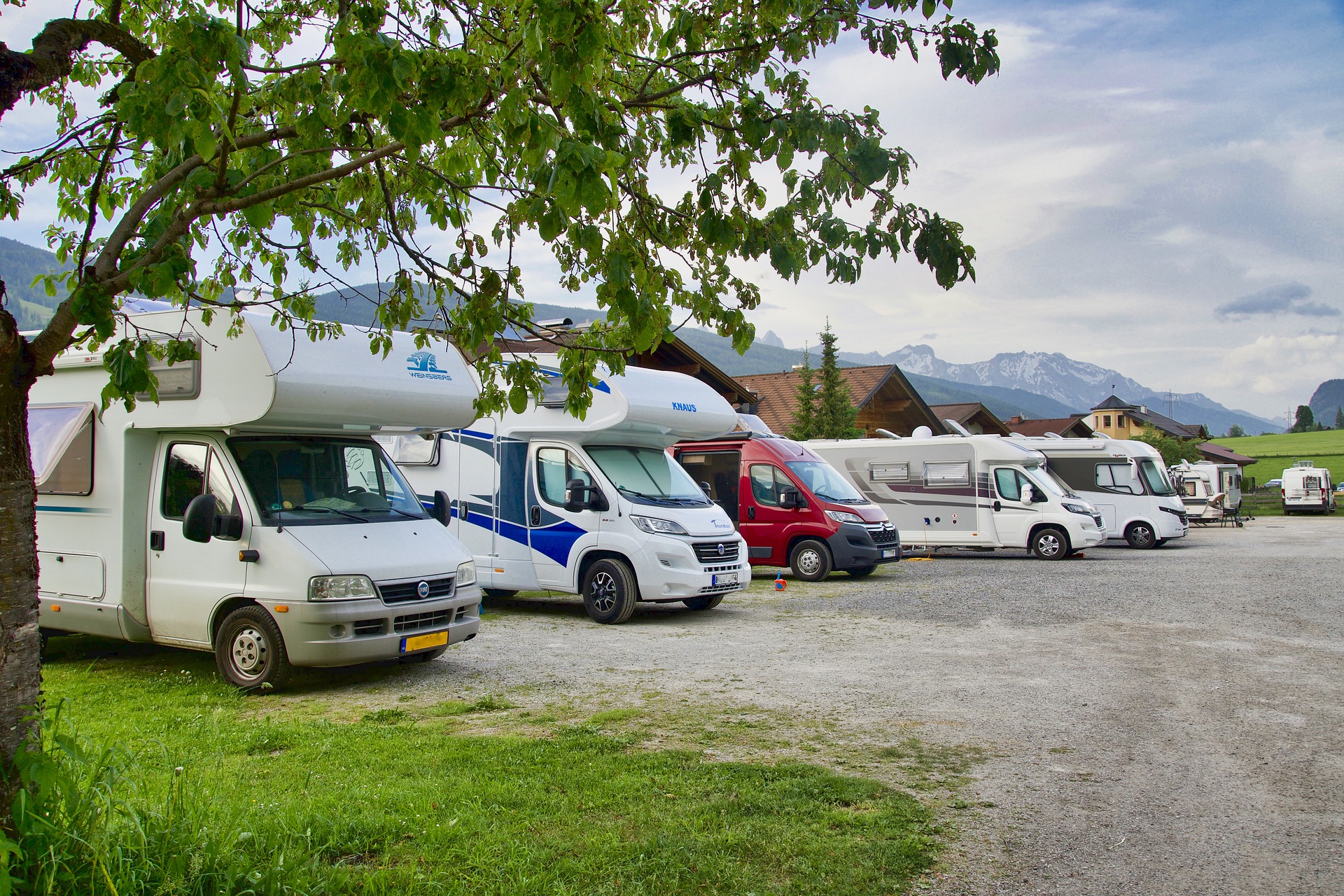 Campground congestion
It is very hard to find a site right now. Campground congestion has been a problem for many RVers. It's not that you're not able to camp at all, because you still can. But you might have to call ahead and reserve a slot weeks in advance, call around nearby places in case someone didn't show up for their reservation, drive around while looking for a place to boondock, or change plans and visit somewhere else. There is undeniable camp congestion right now.
But there's actually a kind of a plus and minus to this, too. For example, campground congestion has created the biggest surge of boondocks and dry campers we've ever seen, and this spells some good news.
Cause of campground congestion
Let's talk about the cause of campground congestion first. Well that's a no-brainer as we've been talking about the increase in demand for RVs and travel trailers this whole time. Of course, there will be more people owning RVs and looking for sites. But that's actually not the only thing, and pre-pandemic, you'll likely have little trouble finding an accommodating campground somewhere.
But most campgrounds, state parks, and RV parks, etc. right now are still not operating at full capacity. One state park, for example, may usually have around 400 sites open at this time of year, and usually filled just up to 50% on a busy day. But now, they're only at 40 open sites capacity, which is a whopping 10 times less than before.
Currently circulating stories or rumors
One rumor we have heard from a few fairly reliable sources that can add to this problem is that, interestingly, robots are supposedly stealing campsite reservations. As the industry has grown, websites that help you find campground reservations can supposedly, pre-reserve those campsites, and then they resell that to campers so that you have a guaranteed site. This means that in some instances, robots are essentially stealing your campsites that may or may not even be sold out. Bottom line is, if you have trouble finding a place, it won't hurt to call ahead and ask if they have no-shows or if there are last-minute open sites.
Another thing that relates to campground congestion is something a lot of people are doing—relying on lands for the Bureau of Land Management or BLM camping lands. For a few months now, we've seen some of these lands closing. We hope they're just temporary and they open back up soon. We've also seen reports that there's a potential legislation being introduced in Texas that would ban all free public camping or something crazy like that. We definitely hope this doesn't come to pass.
How does campground congestion affect the industry?
We mentioned an upside, and we promise there is. With increasing campground congestion, we also see more boondocking and dry camping. And as manufacturers, we continue to adapt to new trends and demands on the market as we improve our offerings to appeal to our audience.
For example, this new era is driving more solar development in new models than we've ever seen before. Manufacturers are going to offer not just 50- to 100-watt solar packages, you're also going to start seeing offerings of two, three or even four tiers of factory installed and warranted solar system options. Of course, that also depends on where you live in the country, how you camp in that area, or how you personally camp. Regardless, you'll get an offering and there will be no need for a third-party.
This trend will likely not only be in solar development, we predict that it will be the same for many gears and accessories for boondocking in an RV or travel trailer like portable heaters, etc. Maybe, even wireless routers, signal boosters, etc. Manufacturers will start offering new tech, improvements, and additions designed for boondocking and dry camping.
Advice on picking the right RV during this pandemic
Sometimes, there are people who have spent years picking out what they think is the right RV for them and their families. And then, they turn around and ask their dealer, you know where I could take this thing? It turns out they've researched the models, specs, and all that, but they haven't thought far ahead about where they can take their RV, camp, and what's allowed in their state.
So our advice today is that knowing where you're allowed to take your RV is important, and is especially crucial at these times. While you're investigating the RV or travel trailer you're thinking of, you can also start investigating where you might take it and find out if you are even going to be able to actually use it.
That's everything we have for now regarding the RV Industry 2021 update. Stay tuned for more on the RV and travel trailer market!
---
Conclusion
The RV industry has been growing steadily over the past few years, and this trend is expected to continue in 2023. Factors such as the increasing popularity of road trips, camping, and outdoor activities, as well as the rise of remote work, have contributed to the growth of the RV market.
In 2023, we might see an increase in the demand for smaller, more affordable RVs, such as van conversions and pop-up trailers, as more people look for affordable and flexible ways to travel. Additionally, there may be an increase in the number of luxury RVs, as the demand for high-end amenities and features grows among affluent consumers.
Furthermore, technological advancements and innovations will continue to play a significant role in the industry. We may see more RVs equipped with advanced features such as solar panels, smart home technology, and self-driving capabilities, making them more eco-friendly and convenient.
Finally, we might also see changes in the way RVs are rented and shared. Peer-to-peer RV rental platforms such as Outdoorsy and RVshare have already disrupted the traditional RV rental market, and this trend is expected to continue in 2023, with more people opting to rent RVs directly from owners.
Overall, the RV industry is likely to experience continued growth and innovation in 2023, with new trends and technologies shaping the way people travel and experience the great outdoors.